Swipe. Scroll. Skim. Flick.
When so much of our time is absorbed by the trivial, it becomes ever more important to ask what we're going to leave behind.
This year at the St Michael's Centre in Bristol on Saturday 15th October we'll be considering what it looks like to be men who build things that last. We're going to ask the question: as men following Christ, how and what should we seek to build in our families, workplaces, communities?
We want to be men who leave behind a constructive legacy of communities and homes deeply shaped by the gospel, of churches built up in the Lord Jesus. So whatever your temperament and gifts, whatever your life stage or situation - join us to think together about how we can be men who labour for that which lasts.
What will we leave behind as men?
What will we build?
Speakers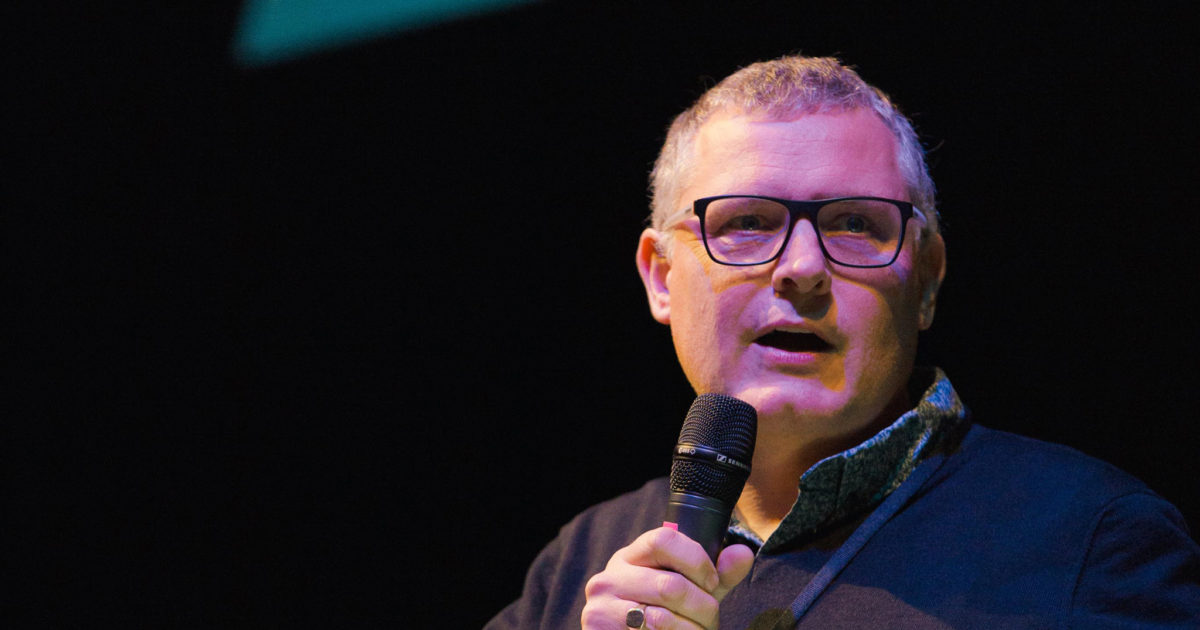 Adrian Reynolds
Adrian has been on FIEC staff since April 2017, first as Training Director and now as Head of National Ministries. He previously served as one of the leaders of The Proclamation Trust and as Associate Minister of East London Tabernacle. Before this he pastored Yateley Baptist Church. Adrian started his working life as a Chartered Accountant and specialised in training as well as working as a senior manager in the pharmaceutical industry.
Adrian became a Christian on a Crusader camp in 1981 and ended up marrying the local Crusader leaders' daughter, Celia. They have three daughters, two of whom are married. Adrian is a keen musician and cyclist and enjoys both reading and writing. He is an Elder at Christchurch Market Harborough.
Jonathan Thomas
Jonathan has been Pastor of Cornerstone Church Abergavenny since 2016, before which he was the Pastor of Ammanford Church. He was also previously Pastoral Dean at Union School of Theology. Jonathan is married to Rebecca and they have three boys.
Programme
09.30
Doors open, coffee and pastries
10.00
Session 1 with Adrian Reynolds
11:15
Morning coffee break
(10ofThose bookstall available)
11.45
Session 2 with Jonathan Thomas
13:00
Lunch
(10ofThose bookstall available)
14:00
Seminars
(Titles below - seminars are not pre-booked but first-come-first-served until rooms are full)
15:00
Afternoon coffee
15.30
Session 3 with Adrian Reynolds
16:30
Close
Afternoon seminars:
Building for Christ in Business
Building for Christ Creatively
Building for Christ in a Local School
Building for Christ in Later Life
Building Christ-like Character
Rebuilding from Setbacks
 Seminars are provisional at this stage
Our music on the day will be led by Andy Fenton and a team from Music Ministry UK, and there will be a bookstall provided by 10ofThose.
How to get there
The St Michael's Centre is in Stoke Gifford on the northern edge of Bristol. It's a brilliant, modern venue with a 500 seat auditorium and lots of space, located a few minutes' drive from the M4, the M5 and the M32 motorways and a few hundred metres from Bristol Parkway railway station.
There are parking spaces for disabled drivers right outside the building. There is some on-street parking available in Stoke Gifford and there are hundreds of pay-and-display spaces in the station car park just around the corner.
St Michael's Centre, The Green,
Stoke Gifford, Bristol BS34 8PD